Here is my spike during bow season. First arrow broke both hips and was off because the lane he stepped into had a branch hanging out at about 15yrds and deflected the arrow. Light was low as it was after 6pm before daylight savings went away, I should have known that branch was there. Its gone now
He stood up and tried hopping away slowly, second arrow missed because adrenaline was going and he was at 30yrds and squirming while I was shaking a little (I know, buck fever over this guy, it happens), third arrow found its mark after a couple of controlled breaths.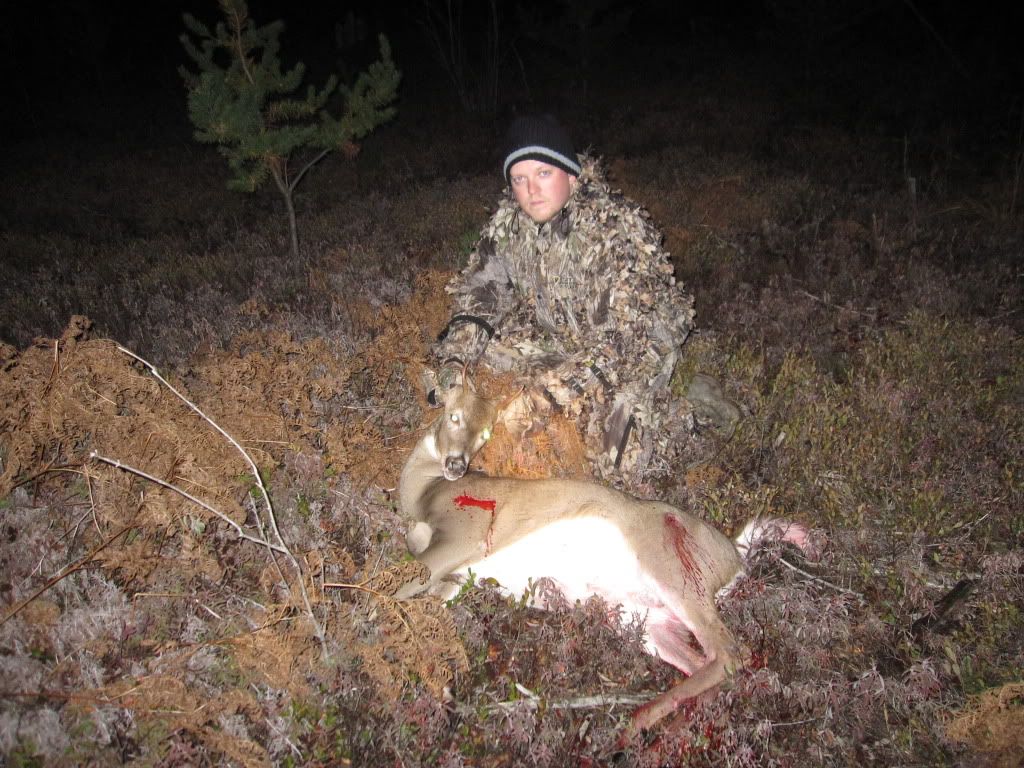 Here is my uncle's spike horn he shot November 15th at 9:30am from the ladder stand I literally put up at 2pm the afternoon before. First deer in 2 years for him, and he owns his own 80acres in Mancelona
( had some camera setting issues I didnt know about until after I took these and we took the deer in, so thats the color issue)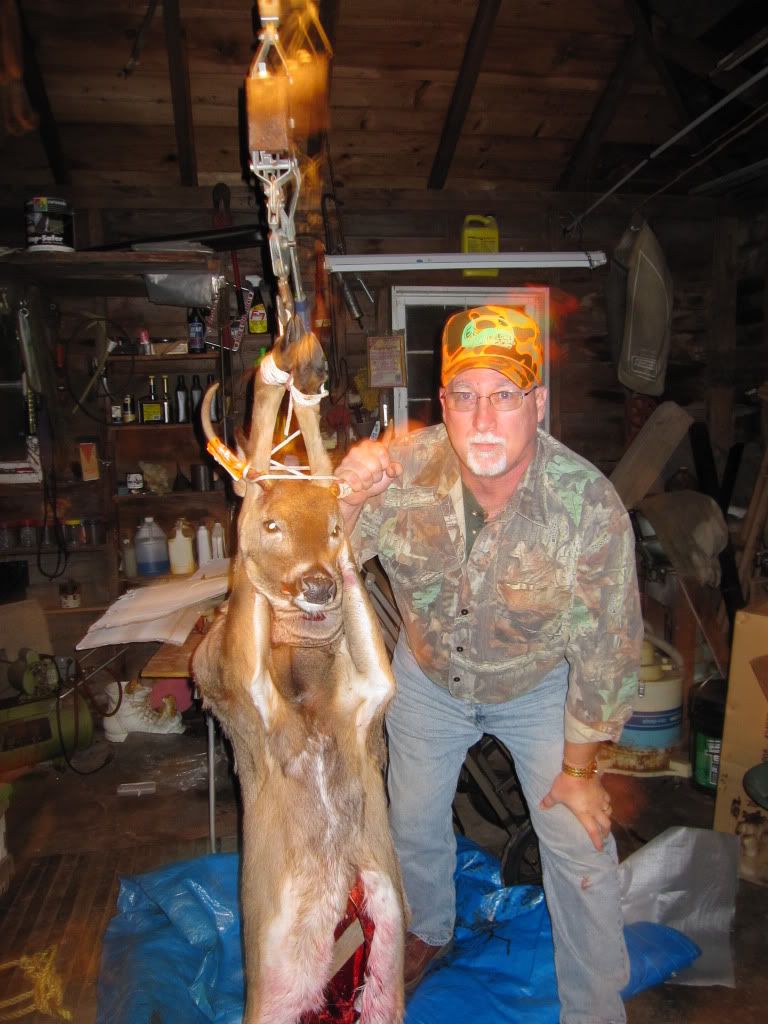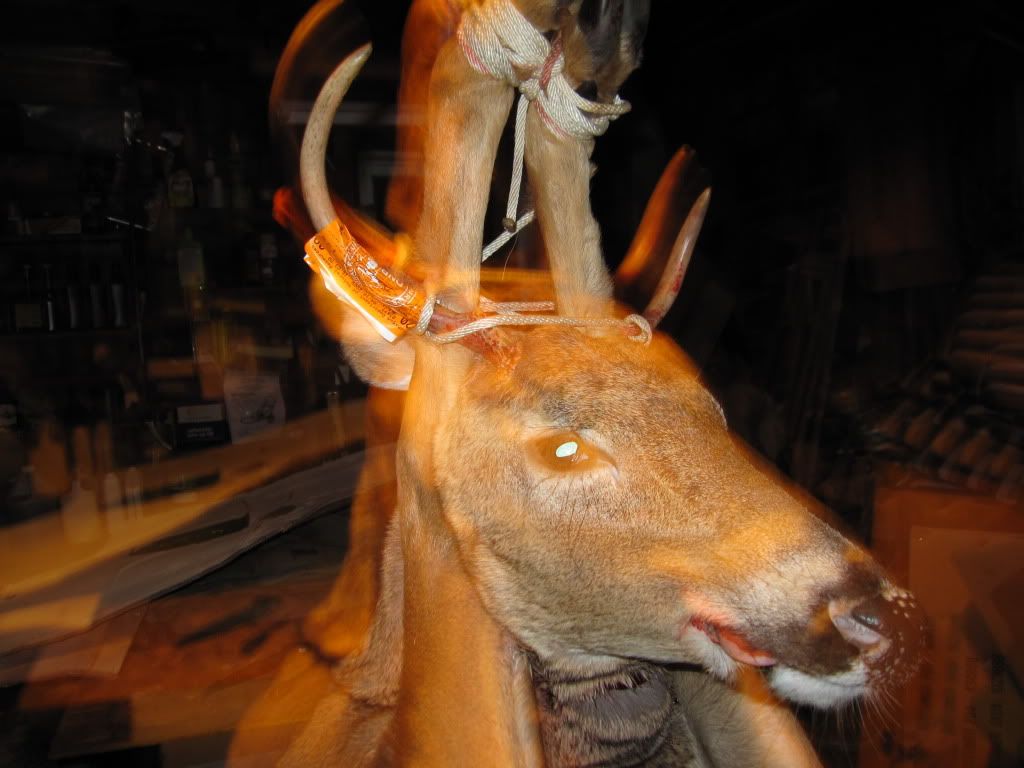 And here is my big doe I got this past Satruday morning at 8:00am from the same stand my uncle got his spike from. 4 came out, she was second, but clearly the biggest and was goosing all the other does with her nose, etc. She was clearly the matriach or leader. Shot her at less than ten yards as they came out from behind me and right under the ladder stand, which is only a 10 footer. Keep in mind, I'm 6' and 230lbs...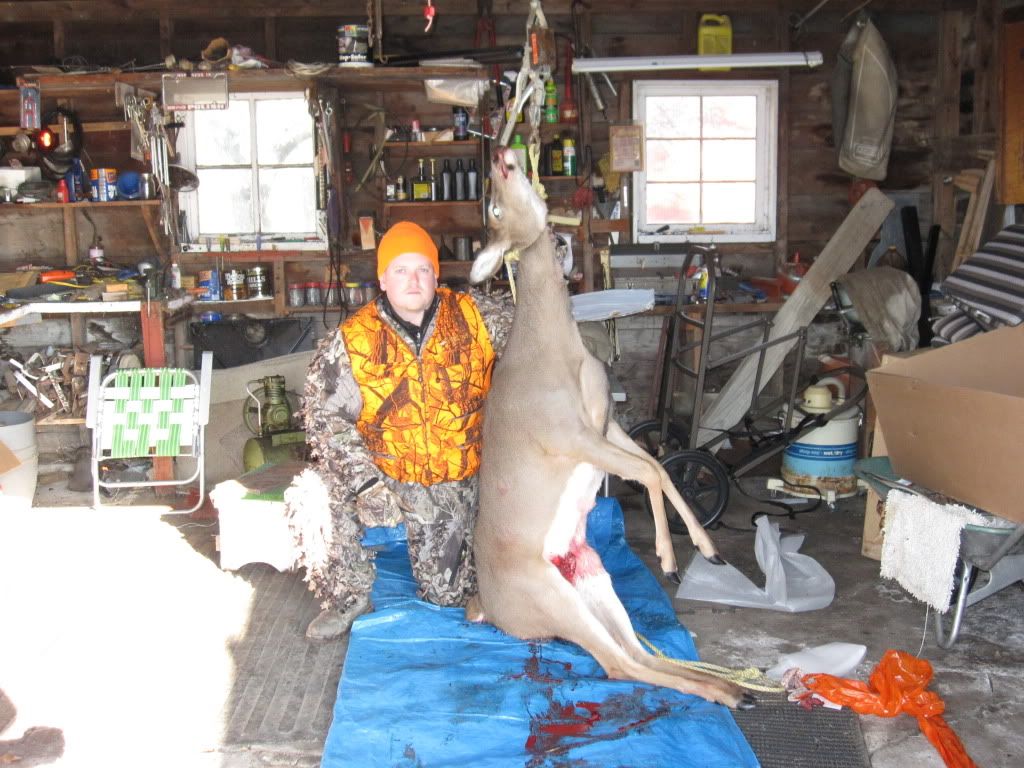 And here is one reason to let them get a little further out next time...carnage of a 300winmag at 8-10yrds...this is the ENTRANCE wound...must have hit the rib bone just right. Blood went spraying everywhere and she looked like a locomotive with all the steam coming out of her. Surprisingly, she still turned and ran 20yrds back the way they came from before falling over.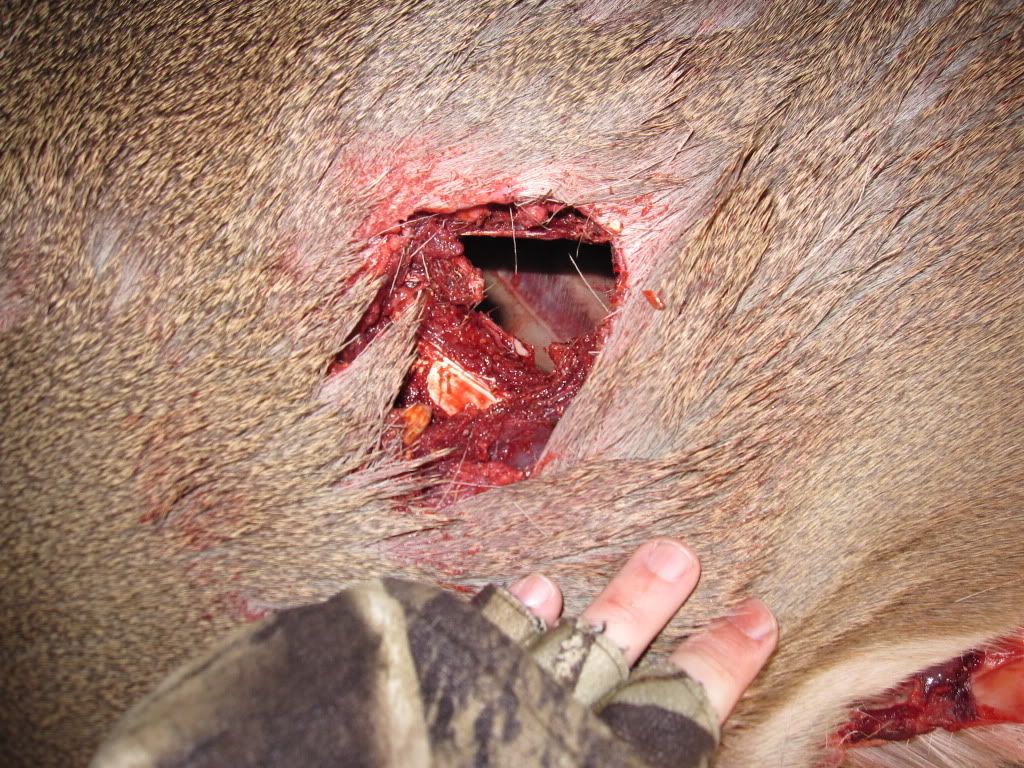 Wish I had pics of the 6pt, not this year...