I rarely (if ever) make any posts on the forums but im constantly in here enjoying everyone elses. Shame on me for not sharing... Ill try to make it more of a habit since were out on the lake 2-3 times a week.
Jake and I were trolling in 8-10 f.o.w. and hit for 2 musky today. smaller one coming in around 28" (no picture). Second one was 37"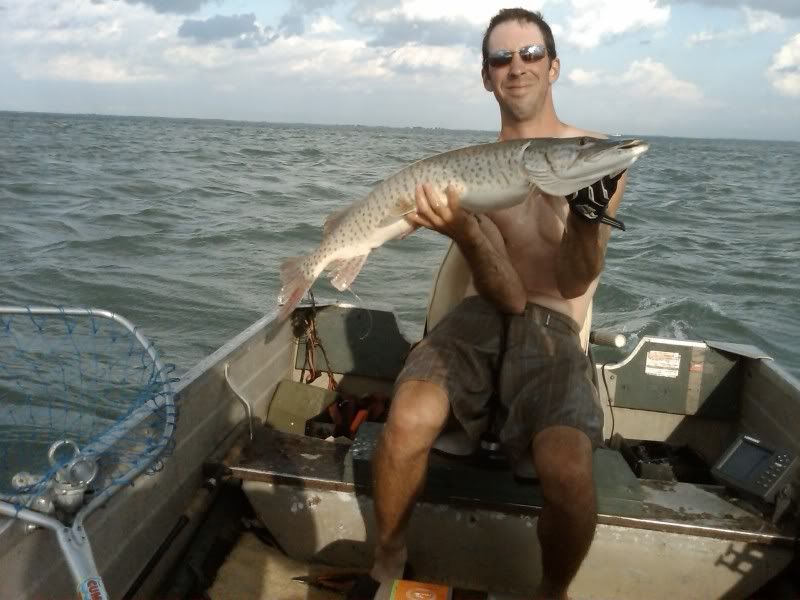 I found a few more pictures that i wanted to share with everyone from last season....
Jakes first ever musky! Summer of 08' Anchor Bay 10' f.o.w.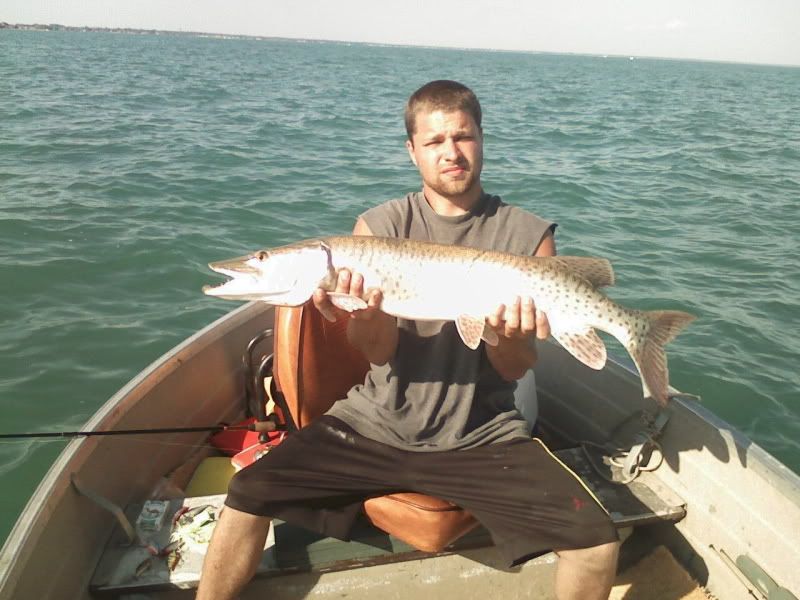 Summer of 08' Anchor Bay 8-9 f.o.w.